In one of the lower circles of Hell, Dante, guided by Virgil, meets Pope Nicholas III, a notoriously corrupt Pope, upside-down in a pit of flames.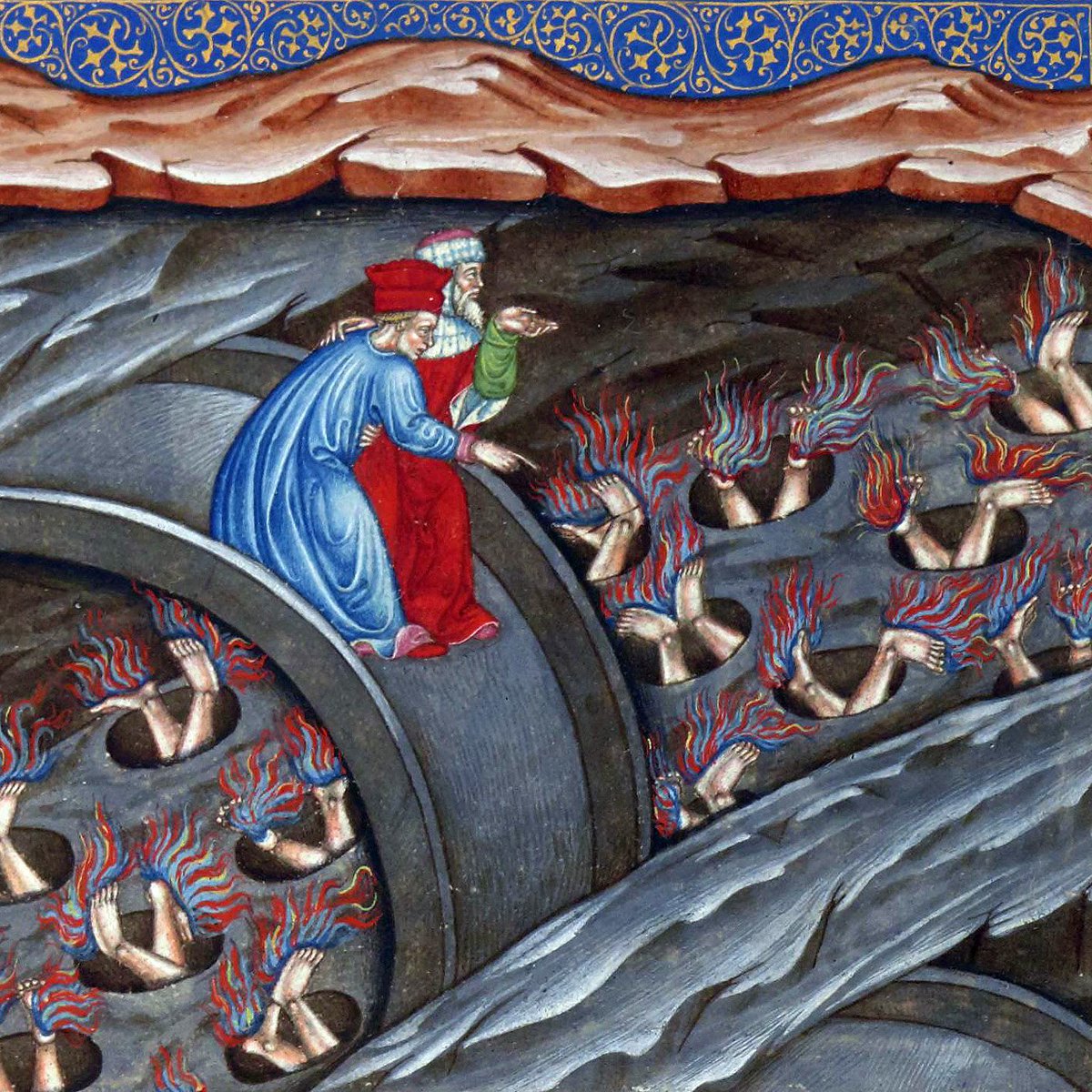 Dante wrote the "Inferno", the first book of his "Divine Comedy", around 1310. He set the story at Easter in the year 1300, when the Pope was Boniface VIII, whom Dante particularly hated and despised. He accordingly has Nicholas mistake his visitors and exclaim, "What! Are you here already, Boniface?"
Nicholas then prophesies that disaster will soon overtake the Papacy. The disaster had already begun when Dante was writing, because in 1305 a Frenchman, Clement V, was elected Pope. He never set foot in Italy and eventually settled at Avignon. Dante was not to know that for the next sixty years all the Popes would be French, little more than puppets of the Kings of France, and that the Papacy would not return permanently to Rome until 1415.